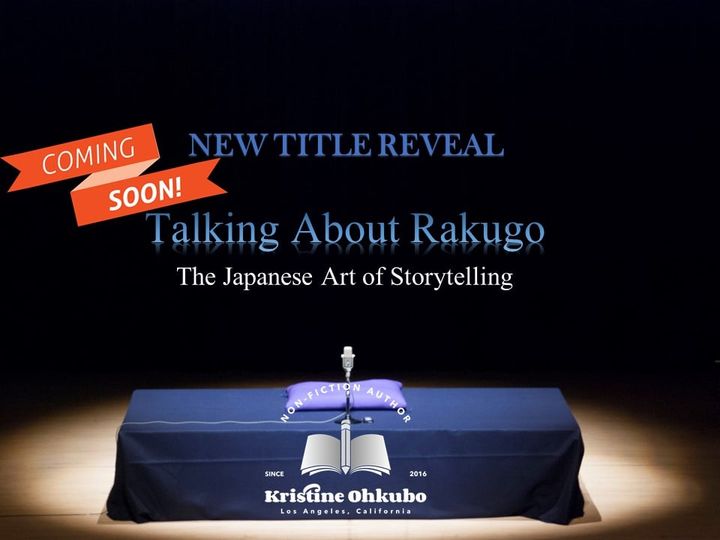 2021 has proven to be one of the most important milestones in the history of rakugo!
Along with the launches of the English Rakugo Association AND Rakugo Association of America, a book titled "Talking About Rakugo: The Japanese Art of Storytelling" by Kristine Ohkubo will also be published soon!
This is the year of defiance for the rakugo performers and fans, and these auspicious events are the proof that the pandemic simply can NOT stop us from having fun and sharing the joy of storytelling and laughter.
First of all, I would like to congratulate the author for her sense of humour, strength, and indomitable will to give birth to this influential work while residing in one of the countries that were affected by the pandemic the most.
I have had the privilege of being a friend with the author for the last few years.
She is one of the biggest rakugo nerds that I know 😁, and she has even become a member of English Rakugo Association! (Did I mention that even I haven't joined yet?)
She has been a great promoter of this art in the English speaking world, and the world of "English Rakugo" is eternally indebted to her.
There have been some academic books on the subject of rakugo in English (that put me, a rakugo performer, to sleep!), but I can confidently say that "Talking About Rakugo: The Japanese Art of Storytelling" will be the first book of its kind in English language that is accessible to everybody.
This is the way it should be as rakugo is an art of the poor and the ordinary (like myself).
The author hasn't announced the exact launch date, but you can follow her SNS to find out the date first: